BQ series is a big game changer in connectivity of your electronic applications.
BQ Series is a Board To Board Connector presented by UJU Electronics with the narrowest pitch(0.30mm) in the market which will carry you to achieve your challenging applications. This saves valuable space for small electronics and makes design more efficient and compact.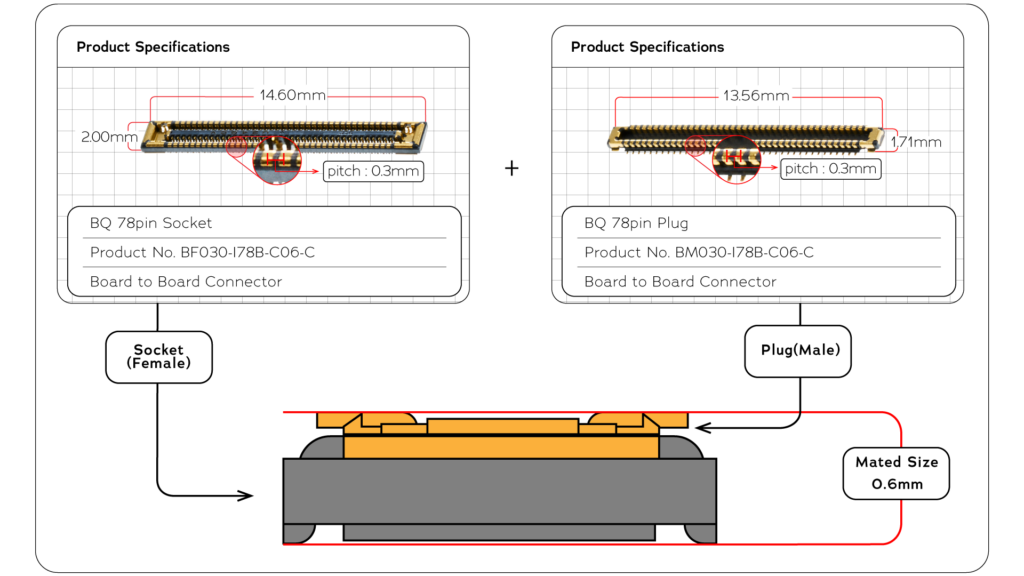 One of the key characteristics of the BQ series is the full-insert structure, which is only 0.6 mm high at the height of the matched size. This not only saves space, but also prevents damage to the sockets (female) and plugs (male).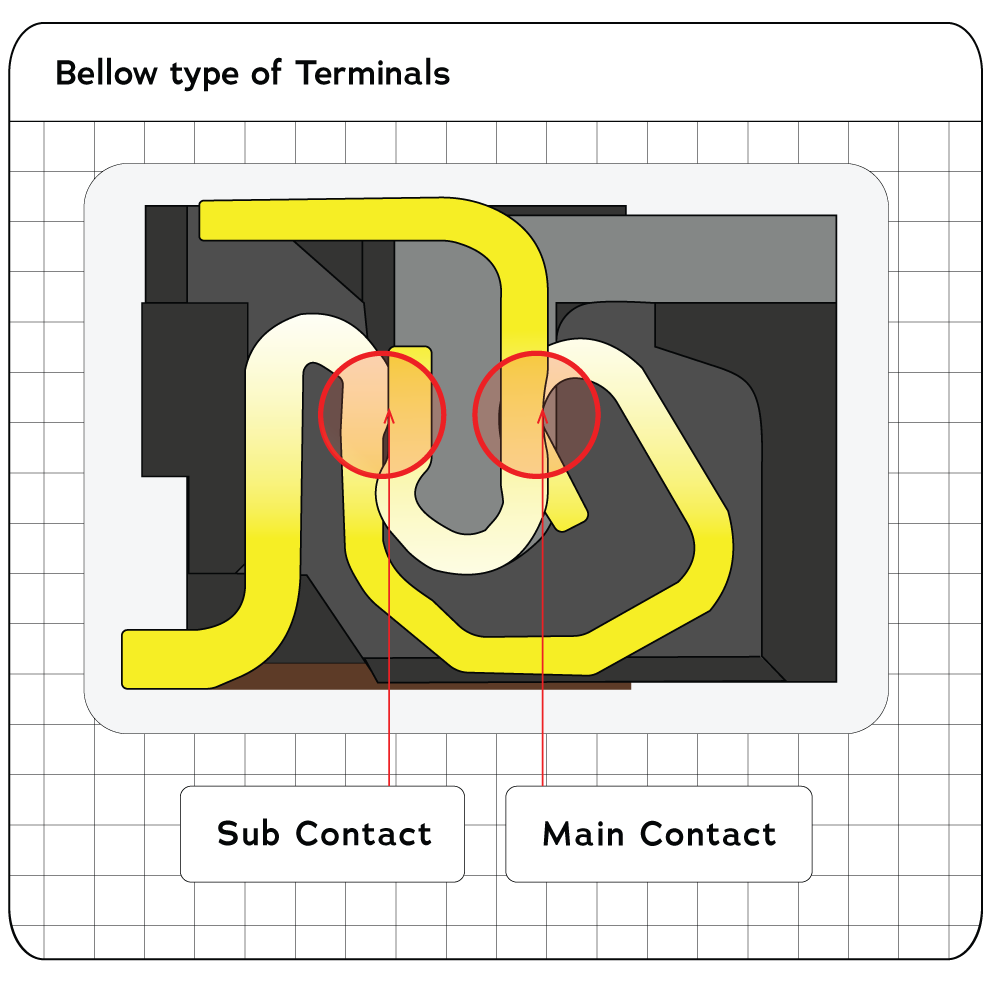 BQ series is produced based on the Insert-Injection Molding process by UJU's high tech Manufacturing Process which creates a robust design to prevent from damage during an assembly at the customer's site. BQ series is basically dual contacts structure by Bellow type of terminals which will keep stable contacts between Plug(Male) and Socket(Female). The dual-contact design and clip-lock system ensures a reliable and seamless connection.
BQ series with a wide range of pins(24, 30, 32, 40, 50, 60 & 78) will provide you with many options to match your each of projects. The BQ series is ideal for a wide range of electronic devices such as smartphones, smartwatches, 3Dgoggles, e-cigarettes, and any electronic devices.